Here's how to install AVG Secure VPN (Multi-Device)
Includes Secure VPN connection for up to 10 devices.
1. Tap the button below to open the product page in App Store.
3. On your Home screen, tap the 

 AVG Secure VPN icon to open the app, and select Already purchased?.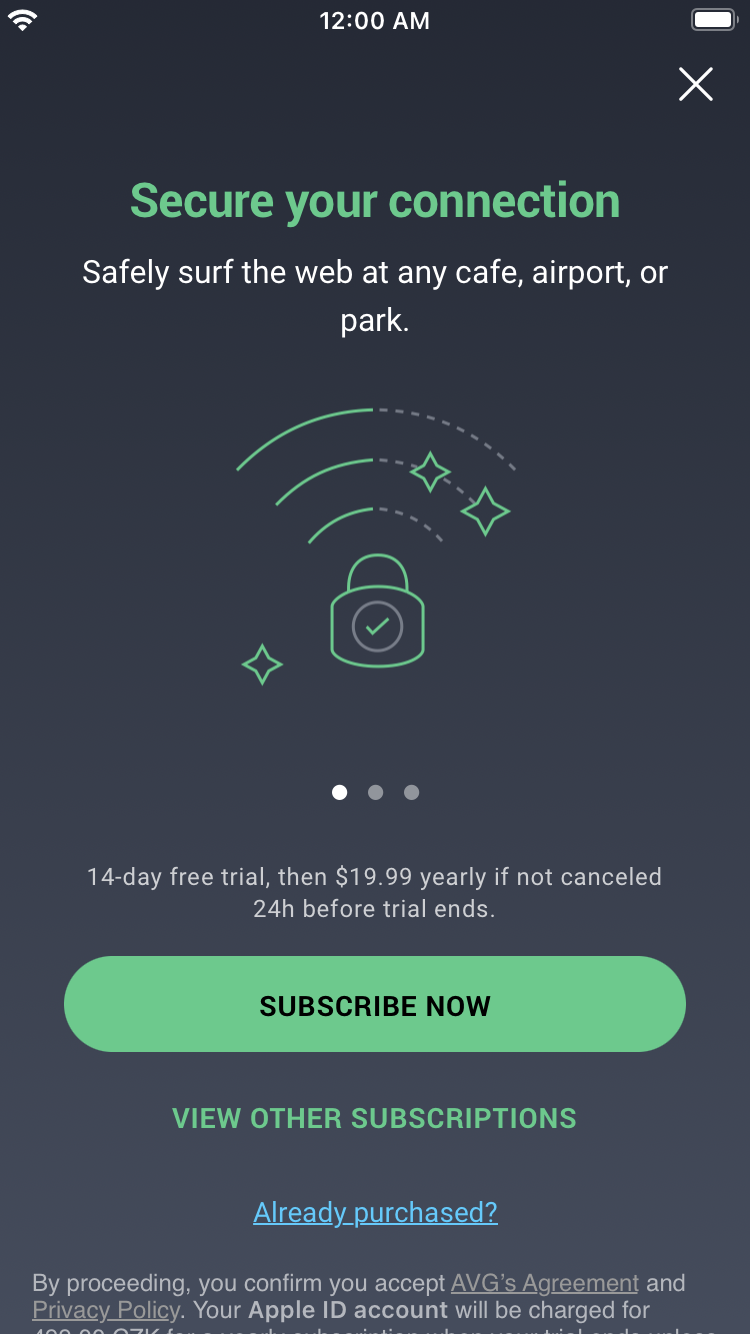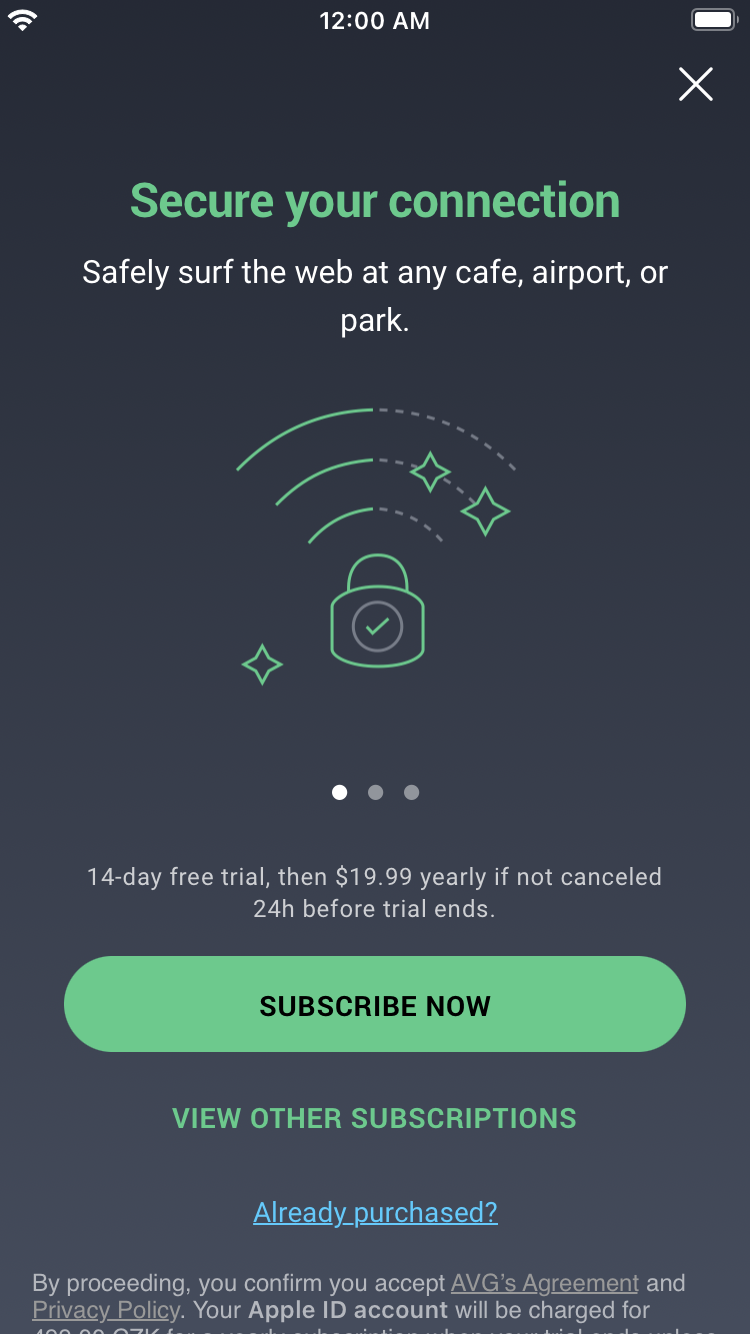 4. Select Sign in to AVG Account.