Here's how to install AVG Ultimate (Multi-Device)
Includes Internet Security, TuneUp, Secure VPN, and AntiTrack as a bundle for up to 10 devices.
1. Tap the button below to open the AVG Mobile Security page in App Store.
3. On your Home screen, tap the 

 AVG Security icon to open the app, select Not now, and tap Upgrade in the top-right corner of the screen.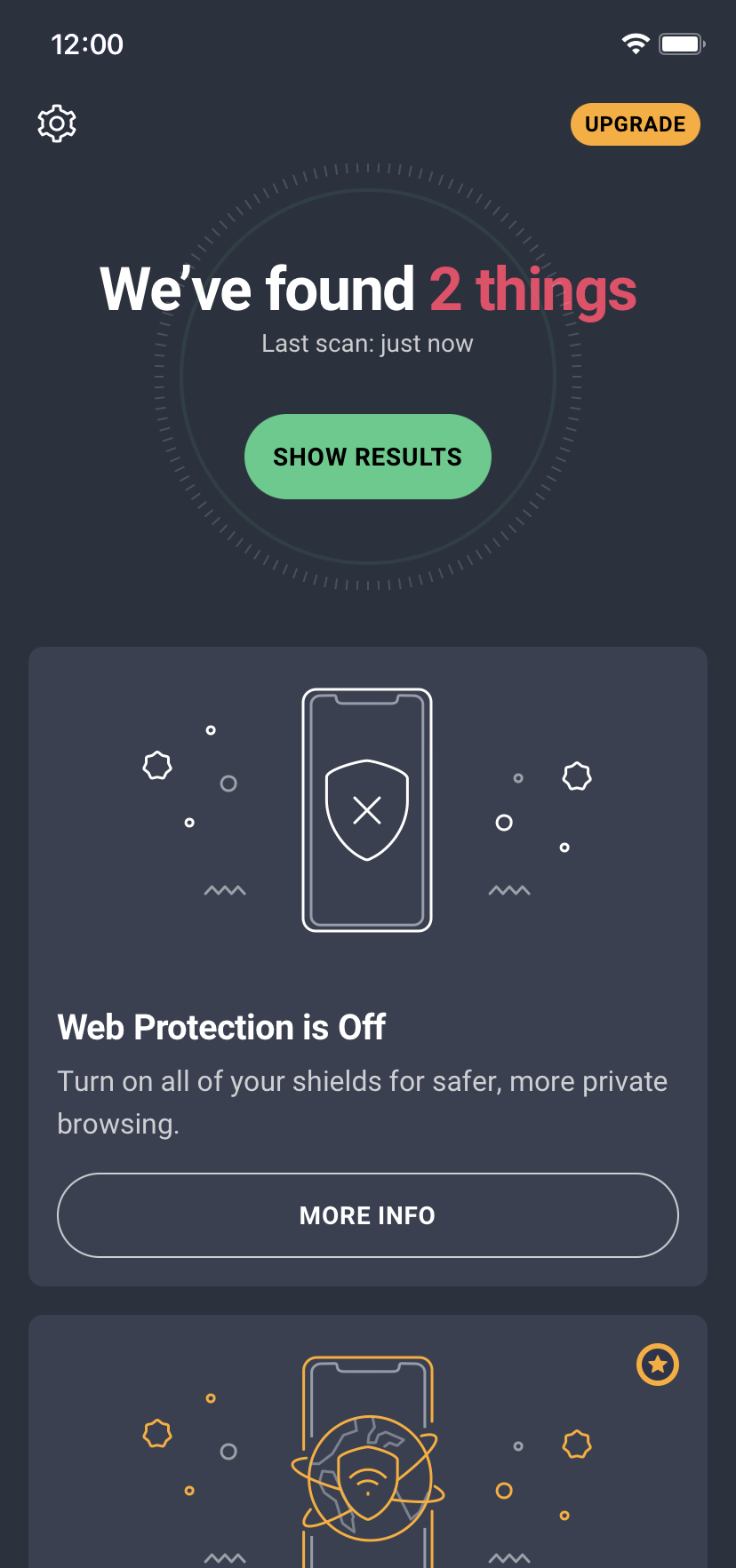 4. Select Already purchased?, then choose Enter AVG subscription code.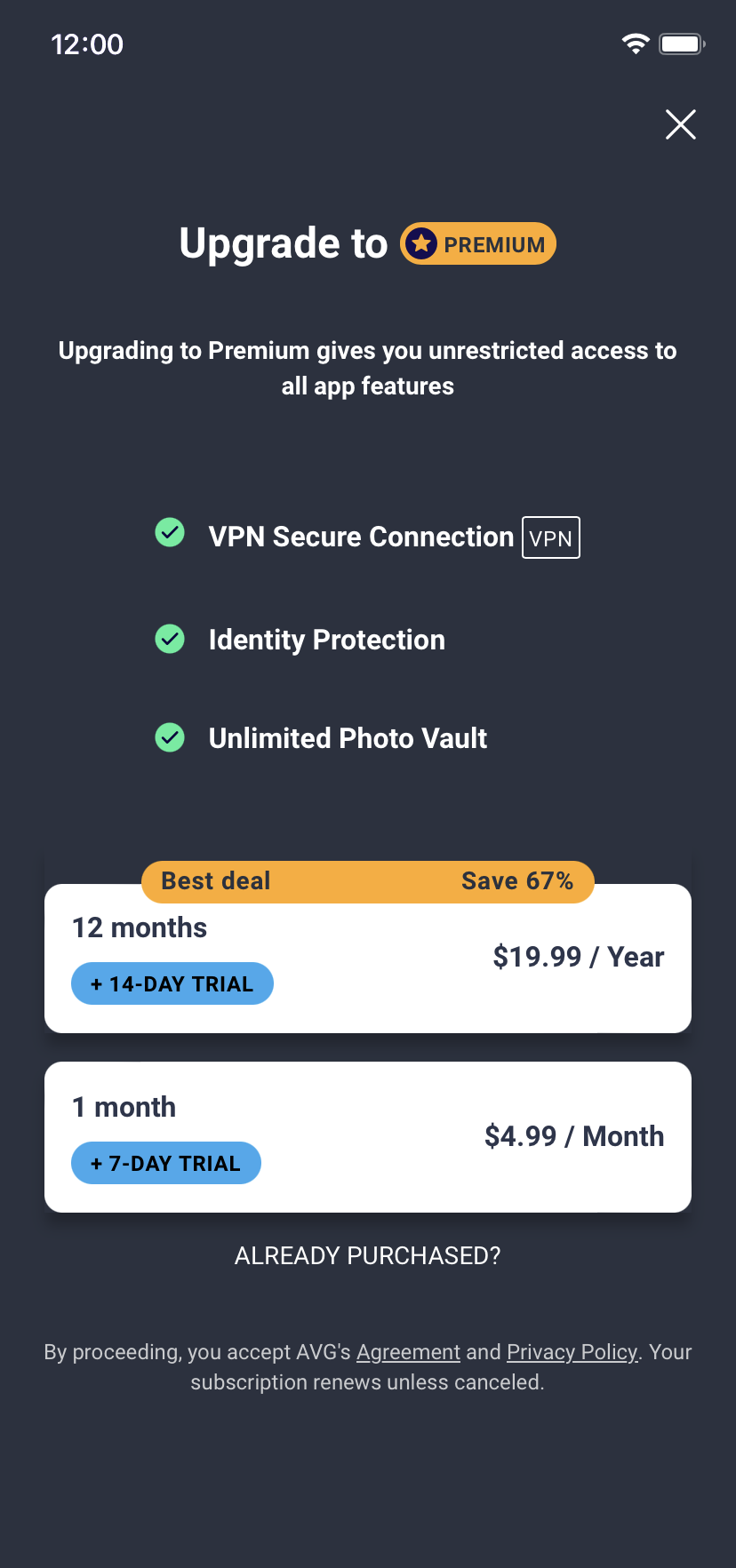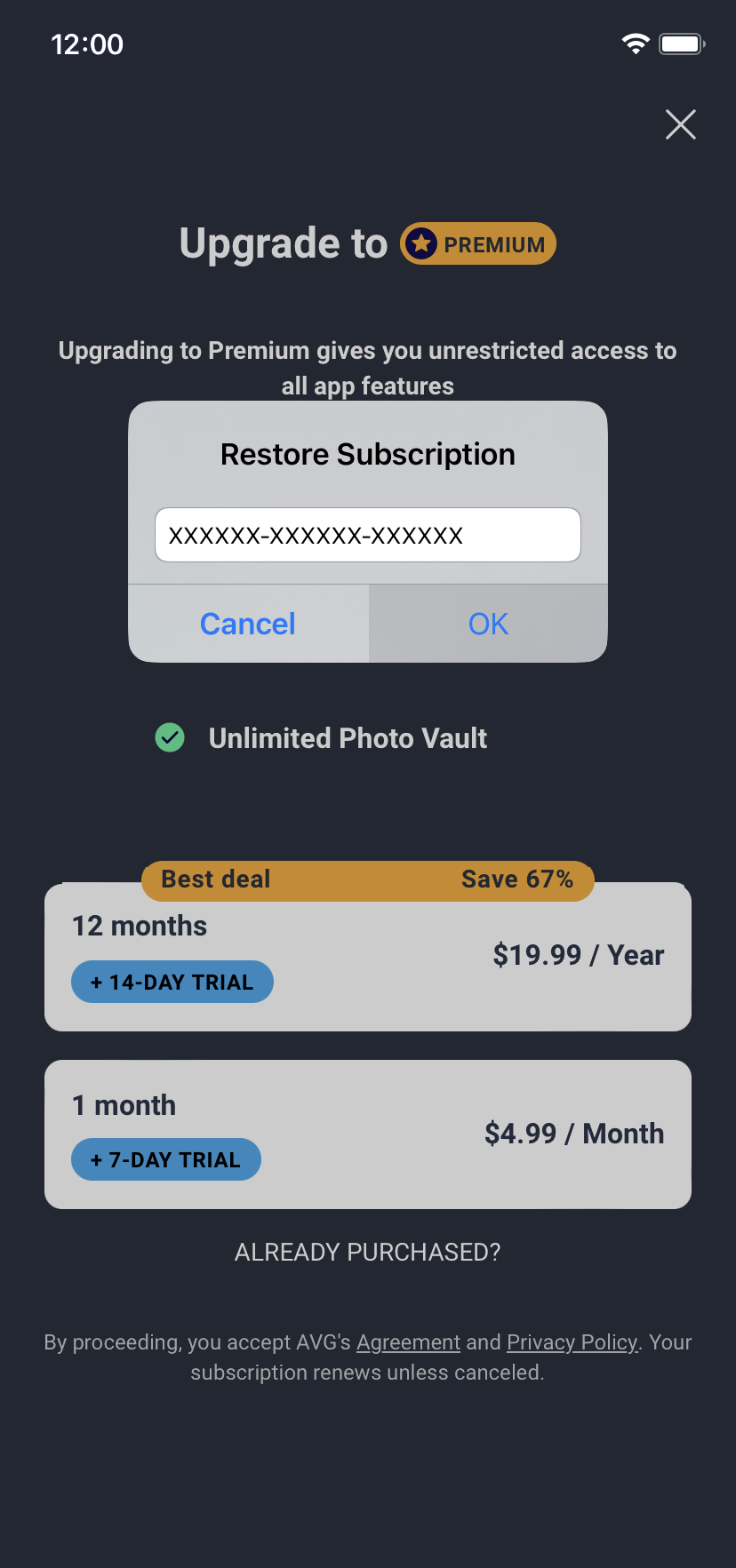 Note: If you have a valid product subscription, but the provided activation code is rejected, enter it in our activation form to retrieve a working activation code via your AVG Account.
Go to activation form