Here's how to install AVG Secure VPN (Multi-Device)
Includes Secure VPN connection for up to 10 devices.
1.
Click the button below to start downloading the installation file.
2. Once the download is finished, open the 

 avg_vpn_online_setup.exe file (by default, downloaded files are saved to your Downloads folder).
4. Double-click the 

 AVG Secure VPN icon on your desktop to open the application, then go to ☰ Menu and select Enter activation code.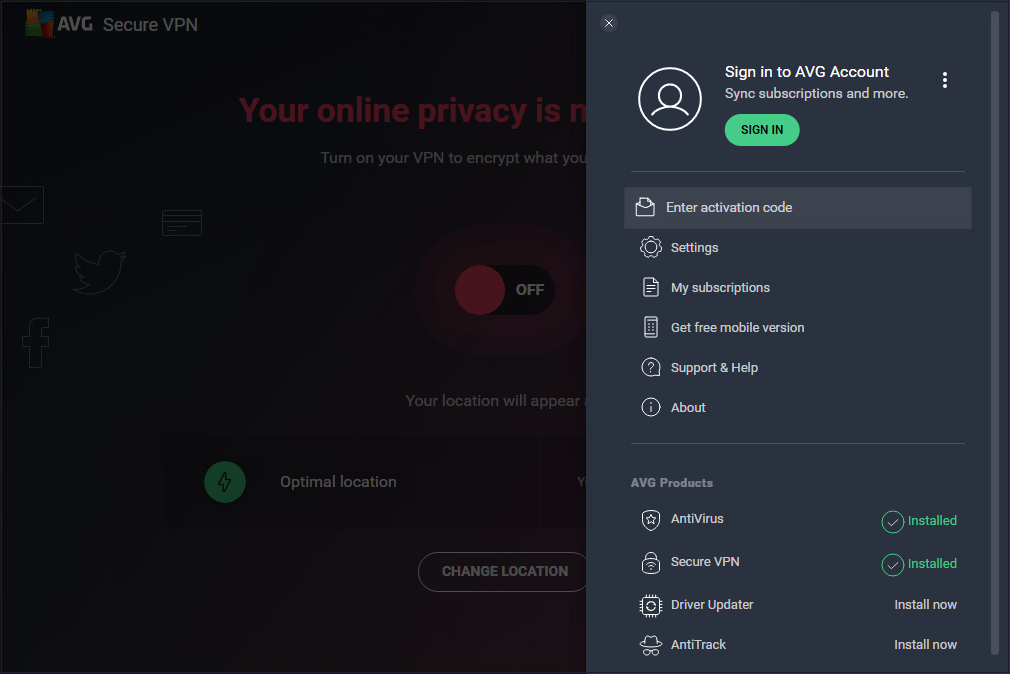 5. Type the activation code you received with the product into the text box, and click Enter (if asked, enter your name, email, and postal code).
See detailed activation instructions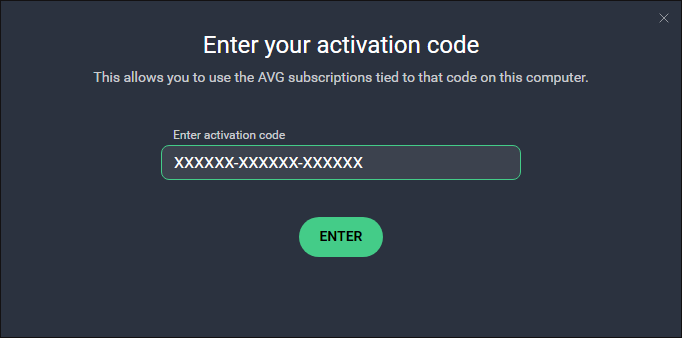 Note: If you have a valid product subscription, but the provided activation code is rejected, enter it in our activation form to retrieve a working activation code via your AVG Account.
Go to activation form
6. Before you activate and use apps in this bundle on your iPhone or iPad, ensure your subscription is linked to your AVG Account. On Windows PC, click ☰ Menu, select Sign in, enter your AVG Account credentials, and click Sign in (if you do not have an AVG Account yet, select Create account, then enter your email address, create your password, and click Create account).